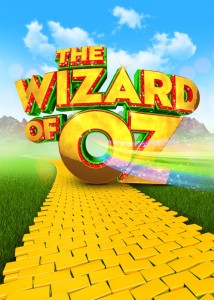 Restricted View:
Seats Q3 & Q4 / P1 & P2 (next to the Sound Desk) have a slightly restricted view across the sound desk.
Babes in Arms
To comply with fire regulations and licensing, every person in the auditorium, regardless of age, must have a valid ticket.   Any child under the age of 18 months may attend for free if accompanied by an adult with a valid
'Adult with Babe in Arms'
ticket but the child must sit on the lap of an accompanying adult. Children over the age of 18 months must have their own seat charged at the applicable rate.   
Once in the auditorium, please consider the customers around you when handling your baby, do not block the view of the child or patron behind you and if baby cries, please take him/her out of the auditorium promptly.  Prams/buggies may be stored in the foyer at the owner's risk.
Individual 'Adult with Babe in Arms' tickets can be purchased online or from the Box Office.
Disabled Access including 1:1 Carers
Wheelchair accessible seating can be booked online or by contacting the box office.
Disabled customers who meet the requirements for proof of disability, as detailed below, will be able to purchase a ticket for themselves at the standard Adult, Concession or Admit 1 price and also receive one free 1:1 Carers ticket.  1:1 Carers tickets are not available with Group Discounted tickets. Carers must be capable of supporting the disabled person's needs in the event of an emergency or evacuation of the venue. Carers must be aged 16 plus.
People in receipt of any of the benefits listed below qualify for a free carer/ companion ticket: Middle or Higher rate of the Disability Living Allowance (mobility or care component); or Attendance Allowance.    A blue badge is not accepted as proof of disability.
If you have a temporary disability and require a carer / companion in order to be able to attend the pantomime please telephone the box office to discuss your requirements.
Box Office: boxoffice@kdtheatre.co.uk
or
01353 725026
(Phone line is staffed Mon & Fri 10:00 – 12:00 / Wed 13:00-15:00. An answer phone is available outside of these times)