The Wizard of Oz - The Maltings, Ely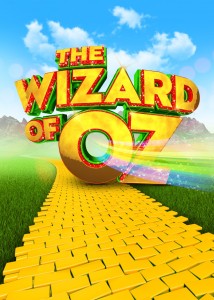 Social Distancing
Capacity for each performance is limited to comply with current social distancing. If these rules are relaxed we will increase capacity as allowed.
PLEASE BE AWARE YOU CANNOT BOOK MORE THAN 6 SEATS PER BOOKING AND ALL THOSE IN YOUR PARTY MUST BE FROM THE SAME HOUSEHOLD/SUPPORT BUBBLE. PLEASE CONTACT THE BOX OFFICE IF YOU REQUIRE FURTHER ASSISTANCE OR IF THERE IS MORE THAN 6 IN YOUR HOUSEHOLD/SUPPORT BUBBLE.
When you choose your seats, it will create an automatic 'bubble' around your booking to ensure that another booking is not sitting directly next to you.
Staff will be available to help you if you lose any of this information.
How we will be managing the extra hygiene issues required due to Covid 19?
The Maltings & KD Theatre Productions is undertaking a number of measures for your comfort and safety:
•  A deep clean of the venue has been undertaken
•  An increased daily cleaning regime will be in operation.
•  Hand sanitisers will be available at all entrances and throughout the building for staff, performers and customers.
•  A one way system will be in place throughout the building
•  Staff training has been undertaken so that all staff are aware of their responsibilities and hygiene routine to be followed.
•  All staff will be supplied with PPE as needed.
•  If you are showing any symptoms of Covid 19 please do not come to the theatre
•  We ask all audience members to wear a face covering. If you do not have your own we will supply a disposable face covering.
•  Non-contact temperature checks will apply to all staff, performers and customers.
•  Screens have been fitted to our Box Office, merchandise and confectionery counters.
•  Audience numbers will be limited to ensure safe social distancing measures can be complied with
•  Crowd control measures including audience entrance and exit and flow through the venue, to toilets, bars, leaving etc. will be implemented.
Babes in Arms
To comply with fire regulations and licensing, every person in the auditorium, regardless of age, must have a valid ticket.   Any child under the age of 18 months may attend for free if accompanied by an adult with a valid 'Adult with Babe in Arms' ticket but the child must sit on the lap of an accompanying adult. Children over the age of 18 months must have their own seat charged at the applicable rate. 
 
Once in the auditorium, please consider the customers around you when handling your baby, do not block the view of the child or patron behind you and if baby cries, please take him/her out of the auditorium promptly.  Prams/buggies may be stored in the foyer at the owner's risk.

Individual 'Adult with Babe in Arms' tickets can be purchased online or from the Box Office.
Disabled Access
Wheelchair accessible seating can be booked by contacting the box office.

If you have a temporary disability and require a carer / companion in order to be able to attend the pantomime please telephone the box office to discuss your requirements.
Production Cancellation
If the performance is cancelled due to a local lock down or other measures, then a full refund will be given to all ticket purchases.
boxoffice@kdtheatre.co.uk or 01353 725 026
(Phone line is staffed Monday & Thursday 10:00 – 16:00. An answer phone is available outside of these times)
Book
Venue The Maltings
Ship Lane
Ely
CB7 4BB