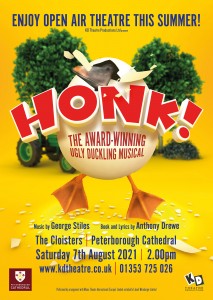 Is there Parking?
Please note there is no parking available on-site with patrons advised to use city centre carparks.
Can we bring Picnics?
We welcome audience members to enjoy the gardens pre-show and bring their own picnics.
Will there be chairs?
We encourage audience members to bring their own seating (chairs, picnic blankets). There will be no seating provided.
We will be creating separate areas for picnic blankets and chairs, so please sit in the appropriate areas which will be sign posted.
What time can we arrive?
The gates will be open one hour prior to the performance. We encourage audience members to come along and enjoy the garden before the show!
How long is the performance?
The performance will last 2 hours, 20 minutes approx including a 20 minute interval

Will the weather effect the performance?
The performance will be taking place unless you have been notified otherwise. If it rains, we do encourage you to bring umbrellas and coats. Performances will only be cancelled if extreme weather conditions are deemed dangerous for the production to take place. Should a performance be cancelled by the company, we will refund or exchange your tickets.