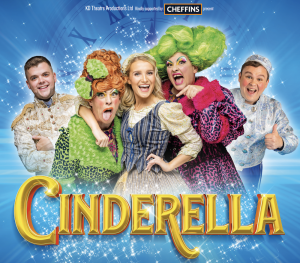 Tickets £14.00 until 31st March / £15.00 from 1st April
plus £1.00 booking fee per ticket

Relaxed performances are specifically designed to welcome people with an Autistic Spectrum Condition, learning disability or sensory and communication disorders into theatres to give those who otherwise might feel excluded the chance to experience live theatre. They have a less formal, more supportive atmosphere in order to reduce anxiety levels. An easy way to describe them is 'the opposite of the quiet carriage on the train'. There is a relaxed attitude to noise, movement and small changes to the sound levels and some lighting effects in the show.
Relaxed performances provide an opportunity for people who would otherwise find it difficult to come to see the show - for example people who make involuntary noise, or are likely to need to talk a lot, or move around.  Subdued lighting, quieter sound and a chill-out area outside the auditorium are just some of the changes making the performances easier for the children to handle.
Please continue to book your tickets here or contact the box office on 01353 725 026 or email boxoffice@kdtheatre.co.uk. (Wheelchair accessible seating is only available by contacting the box office).
Box Office: boxoffice@kdtheatre.co.uk or 01353 725 026 (Phone line is staffed Monday & Thursday 10:00 – 16:00. An answer phone is available outside of these times)