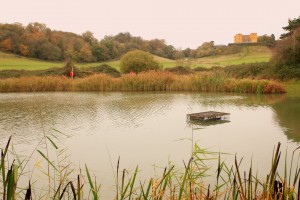 Join award-winning conservationist and horticulturalist, Steve England for a walk through the fields and woodlands of Stoke Park. Steve has spent years learning about the history & wildlife of this area and will be sharing his fantastic knowledge with you including how to identify trees and plants and their uses in fire, woodcraft and food.
How it works:Buy your ticket in advance:
Buy your ticket here in advance – you can buy for friends and family too. We'll email your tickets plus send you more information closer to the day including what to bring and travel arrangements.
Make your own way to the walk meet point:
Many of our walks have good public transport links, but if you're needing a lift email us at info@letswalkbristol.co.uk and we will pass the message on to other walkers booked onto your walk. If you're wondering about the health and safety issues surrounding car sharing there's some helpful information on the Liftshare travel happy website: https://liftshare.com/uk. 
Meet your guide:
Your walk guide will be at the meet point to welcome and register you. We have an amazing team of experienced, insured guides who have designed some fabulous walking routes and who will be able to share interesting information with you along the way. They will also have details of any health/medical notes you told us about when you registered.
Nordic walking?
This walk is open to both Nordic and regular walkers, so bring your poles and enjoy the day. There won't be a pre-walk Nordic warm-up so if you'd like to do your own we'd recommend you arrive a bit early. 
Looking after your health and safety:
Your health and safety is important to us and there is a requirement for everyone to complete and bring a Covid-19 declaration and waiver in order to participate as well as a limit on walker numbers. 
Don't forget to book onto our evening socials for afterwards! 
We've two great Evening socials organised so you can meet up with others, continue to enjoy the Festival and experience Bristol's vibrant culture. Underfall Yard is a working boat yard with a stunning view across the harbour. Toto's is a trendy wine bar on the harbour front with a great private terrace. There'll be food, music and plenty of outdoor space for you to enjoy.