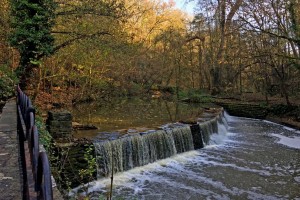 This beautiful walk from Snuff Mills includes mindfulness exercises and wellbeing activities. 
Enjoy walking beside the River Frome and the wooded areas along its banks. Take in the nature all around you and feel its beneficial effect. Learn how to be more present and connected with the natural world, and finish with a sense of increased wellbeing!
There are public toilets and a refreshments at the meet point. If you arrive early you can take in the wonderful community garden and stunning weir beside the old snuff Mill. Please bring water, packed lunch and snacks.