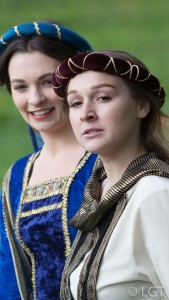 Looking Glass Theatre's 'Mystery Tours', in partnership with Northampton Borough Council, will be hosting their next tours on the 16th of June 2019 at both 12pm and 2pm. June's theme for the interactive theatrical walks is 'Castles, Earls & Kings'. Audiences will journey back to the Saxon times before moving forward in time to discover Northampton's important past and its links to the Kings of England.  Be prepared for some theatrical suprises too!
Want to find out more, then book your ticket today!
Ticket Price: £2 (We are delighted due to our partnership with NBC, to be able to offer these walks at these discounted prices)
Tour Meeting point: Outside St. Peter's Church, Marefair, Northampton, NN1 1SR.