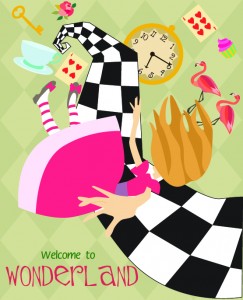 Monday 23rd July - Friday 27th July 2018
10am - 3pm
​£95
Creative Theatre week based on 'Alice in Wonderland'. A fun activities and production week, based on this ever popular classic, ending with a performance to family and friends. 
Venue: Looking Glass Theatre, Hazelrigg House. 33 Marefair, Northampton, NN1 1SR
How to book: Simply book your place via this on-line Box Office, and fill in and return this -  Registration Form 
N.B. On booking, you will receive a ticket that will have the date 23rd July at 10am. This Ticket is valid for whole week Monday - Friday. if you don't receive your e-ticket via email, please contact us at
office@lookingglasstheatre.co.uk
.