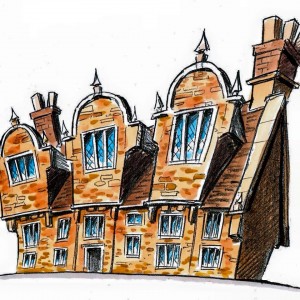 Guided Tour of Hazelrigg House:

Saturday 14 September: Tour 3.30pm
Saturday 21 September: Tour 3.30pm
Sunday 22 September: Tour 12.30pm
Visitors will be met by a guide, who will then take them on a short historical tour of Hazelrigg House (built approximately 1570).

Each tour will last approximately 40 minutes.
Tickets are free for this event but please note that due to room size, there are limited places.
Entrance is at front of the house.
To access the first floor there are stairs. Wheelchair access to part of the ground floor is at the rear of the house.

Venue: Looking Glass Theatre, Hazelrigg House, Marefair, Northampton, NN1 1SR
T: 01604 472029 M: 07711 540546
E: office@lookingglasstheatre.co.uk