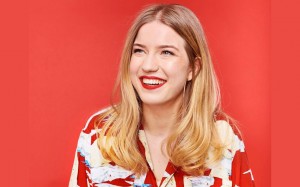 Saturday 6 July | 19.30
Edinburgh Comedy Award nominee and self-proclaimed Taylor Swift of the comedy scene, Olga Koch, heads to Lichfield with a new story about finding love and computer programming (which she studied at University, and barely ever brings up). Equally hilarious and informative, Olga will teach you how to code, while delivering a razor-sharp insights into what happens when our expectations for love, happiness and Michael Buble no longer compute.
Tickets £15
If you are a wheelchair user, please book in person or by phone on 01543 306150. A 50% discount is available to essential companions and carers.