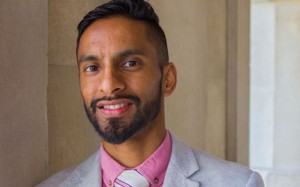 Sunday 7 July | 12.00
Long before his rise to cult fandom on University Challenge, Bobby Seagull was obsessed with numbers. Here, he shows the incredible ways maths affects the world around us, all with an infectious enthusiasm for numbers that will change how you think about almost everything.
Tickets £13
If you are a wheelchair user, please book in person or by phone on 01543 306150. A 50% discount is available to essential companions and carers.