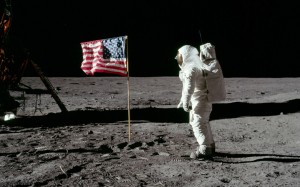 Tuesday 9 July | 19.00
As part of our celebrations of the 50th anniversary of the moon landings, in collaboration with Music Share, local schoolchildren and musicians, the Festival is delighted to host the second performance of a work first premiered at the Civic hall in Lichfield in 1994. Written by local composer, Duncan Moon, Moonwalk is a musical account of the Apollo 11 Mission, and the profound effect it had one those most closely involved in taking that "giant leap for mankind".
Tickets £10
If you are a wheelchair user, please book in person or by phone on 01543 306150. A 50% discount is available to essential companions and carers.