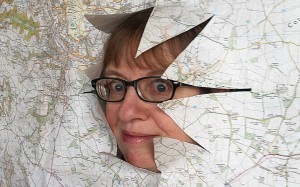 Wednesday 10 July | 19.30
The sequel to her hit show The O.S. Map Fan Club¸ a sell-out success when first performed at the 2017 Edinburgh Festival Fringe, for 2019 Helen Wood turns her comedic eye to that other bastion of Britishness, the National Trust. 'A charmingly eccentric ramble ... a quintessentially English outdoor geek, with a wonderfully nerdy sense of humour that's dry, droll and genuinely funny.'  Fringe Review.
Tickets £14
If you are a wheelchair user, please book in person or by phone on 01543 306150. A 50% discount is available to essential companions and carers.