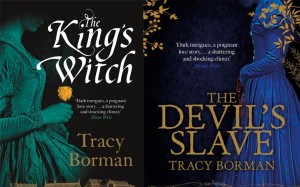 Friday 12 July | 14.00
Inspired by her debut novels (The King's Witch and its sequel, The Devil's Slave), this talk by author Tracy Borman takes us into the turbulent world of the early Stuart court, where King James I waged war on witches and Catholics alike.  It was not long before a dark campaign to destroy both King and Parliament gathered pace, culminating in the Gunpowder Plot. The heroine of the novel is Frances Gorges, daughter of Elizabeth I's favourite lady in waiting, who finds herself accused of witchcraft and becomes embroiled in the plot to oust James from the throne.  Interweaving fact and fiction, Tracy will tell Frances's story, and in so doing will bring one of the most dramatic periods in British history vividly to life.
​
Tickets £11
If you are a wheelchair user, please book in person or by phone on 01543 306150. A 50% discount is available to essential companions and carers.