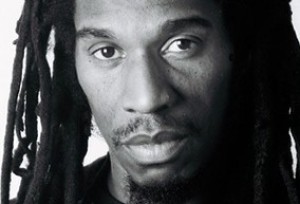 Sunday 24 November | 19:00
Benjamin Zephaniah was unable to read and write at school but has become one of Britain's most remarkable poets. Now he's back to share a selection of his famous poems and to discuss his remarkable autobiography, The Life And Rhymes Of Benjamin Zephaniah.
Dr Benjamin Obadiah Iqbal Zephaniah was born and raised in Birmingham. He cannot remember a time when he was not creating poetry, but this had nothing to do with school where poetry meant very little to him, in fact he had finished full time education at the age of 13. His poetry is strongly influenced by the music and poetry of Jamaica and what he calls 'street politics'. His first real public performance was in church when he was 10 years old, by the time he was 15 he had developed a strong following in his home town of Handsworth where he had gained a reputation as a young poet who was capable of speaking on local and international issues.
Tickets
£15 
Season Ticket for the following events
£50:
- An Evening with Benjamin Zephaniah | Sunday 24 November 19:00
- Songs and Sonnets: An Evening with Malcolm Guite | Monday 25 November 19:00
- A Kingdom of Love with Rachel Mann | Wednesday 27 November 19:30
- An Evening with Michael Symmons Roberts | Thursday 28 November 19:00
For wheelchair users and carers/essential companions (carers receive 50% discount), please book directly on 01543 306150.