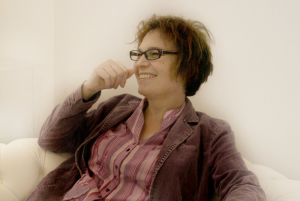 Wednesday 27 November | 19:30
Rachel Mann is an Anglican priest, poet and feminist theologian. She began writing poetry, liturgy and short stories in the late nineties as a result of major ill-health. She has also written feminist liturgical theology, cultural history and has been a regular contributor to The Church Times. She has published five full-length books, including Dazzling Darkness (Wild Goose) and Fierce Imaginings (D.L.T.), as well as contributing to many others. Ordained into the Church of England in 2005, Rachel is Rector of St Nicholas Burnage. Between October 2009 and September 2017, she was Poet-in-Residence and Minor Canon at Manchester Cathedral. 
Tickets
£15
Season Ticket for the following events
£50:
- An Evening with Benjamin Zephaniah | Sunday 24 November 19:00
- Songs and Sonnets: An Evening with Malcolm Guite | Monday 25 November 19:00
- A Kingdom of Love with Rachel Mann | Wednesday 27 November 19:30
- An Evening with Michael Symmons Roberts | Thursday 28 November 19:00
For wheelchair users and carers/essential companions (carers receive 50% discount), please book directly on 01543 306150.