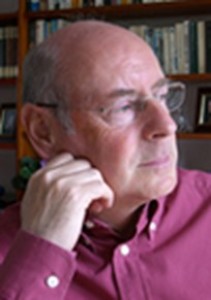 Tuesday 26 November | 10:30-12:00
Ex Staffordshire Poet Laureate Bert Flitcroft will lead a discussion workshop - no writing involved - for those who like their poetry but may not be confident enough to write themselves. Bert will chat informally about a selection of poems: their starting points, the process of writing, and decisions made along the way to produce (hopefully!) a successful poem.
Bert Flitcroft was Staffordshire Poet Laureate 2015-17 during which time he curated 'The Staffordshire Poetry Collection', which is now available on-line. He is an experienced and accomplished poet who for some time has been quietly and unassumingly spreading the poetry word. He ran, for a number of years, week-long residential poetry-writing courses for sixth formers in Staffordshire, working alongside guest poets in residence such as Carol Ann Duffy, Adrian Henry, Linda France and others.
Tickets £5.00