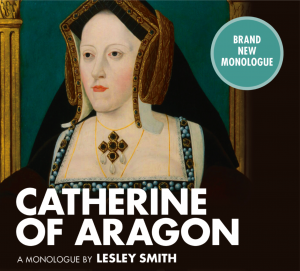 Tuesday 18 February
 | 19:30 at Lichfield Cathedral
Catherine of Aragon was the first wife of Henry VIII. She was married to him for over 20 years but produced just one living daughter, Mary. She was an intellectual and at one point ran the country while Henry was away on campaign.
Catherine was a brilliant woman but, in many ways, the most tragic queen in English history. Her potential enormous, her end – brutal. This is a tale of truth, lies, and treachery. A brand new monologue by colourful historian, Lesley Smith.
Tickets are £11 (including a glass of wine).  
Not suitable for children under 16.