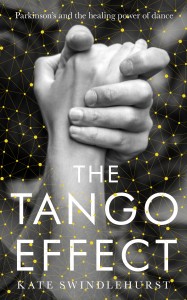 Thursday 26 March
| 3:30pm
How do you deal with a diagnosis of Parkinson's? Dancing is probably the last thing on your mind… Parkinson's and the Healing  Power of Dance is the story of an incredible year in the life of a woman with Parkinson's. It began with a tango lesson and grew into an exploration of the healing potential of the dance. Ideal for those with an interest in dance or those affected by Parkinson's, this is also a book for the ordinary reader. Listen to Kate's inspirational story of learning to accept herself as she is, but also of refusing to be defined by Parkinson's.                                                                                                                                      
Part of the Lichfield Festival Wellness Hour Series. In conversation with Liz Leyshon, Lichfield Library.
Tickets
£10
For wheelchair users and carers/essential companions (carers receive 50% discount), please book directly on 01543 306150.