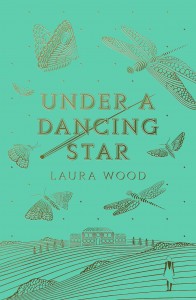 Thursday 27 March
| 6:00pm
In grey, 1930s England, Bea has grown up kicking against the conventions of the time but she longs for so much more - for adventure, excitement, travel, and maybe even romance. 
When she gets the chance to spend the summer in Italy with her bohemian uncle and his fiancee, a whole world is opened up to Bea - a world that includes Ben, a cocky young artist who just happens to be infuriatingly handsome too. 
A long, hot summer of kisses and mischief unfolds - but storm clouds are gathering across Europe, and home is calling. Every summer has to end - but for Bea, this might be just the beginning.
Lichfield born and bred, Dr Laura Wood is an academic and writer. She is the winner of the Montegrappa Scholastic Prize for New Children's Writing and the author of the 'Poppy Pym' series. Her first Young Adult novel 'A Sky Painted Gold' was shortlisted for the YA book Prize 2019. Come and hear why the YA genre is not just for teens!
Tickets
£10
For wheelchair users and carers/essential companions (carers receive 50% discount), please book directly on 01543 306150.