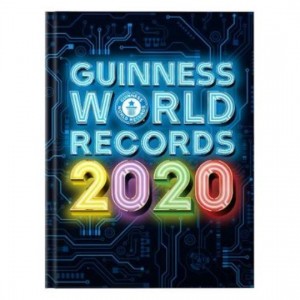 Saturday 28 March
| 3:00pm
Undoubtedly the most popular children's non-fiction book of all time, The Guinness Book of World Records never fails to fascinate readers worldwide. Join Editor Craig Glenday as he introduces us to some real life record breakers live on stage, including the world's loudest burper! Find out what record was set on your birthday. Get a sense of how big some of the biggest record holders such as the tallest man, the largest space station and even the largest pizza really are. Why not join us onstage and have a go at becoming a record breaker yourself! 
Tickets
Adult £10, under 18 £5
For wheelchair users and carers/essential companions (carers receive 50% discount), please book directly on 01543 306150.