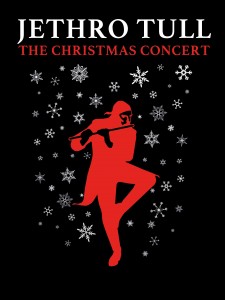 Thursday 2 December 2021 | 19:30

***SOLD OUT*** Get in touch at boxoffice@lichfield-cathedral.org to be added to a reserve list.
Lichfield Cathedral is delighted to welcome legendary British rock band Jethro Tull for this unforgettable Christmas concert, which will include some of their best-known repertoire.
Over the last 12 years, Ian Anderson has performed in many of the great Cathedrals and churches in the UK helping to raise much-needed funds for their preservation. ALL the funds raised will go towards the preservation of Lichfield Cathedral. Based on a Christmas-themed concert, he features prominently the work of Jethro Tull as written and recorded by Ian since 1968. Added to this are several pieces of re-worked Classical repertoire and Lichfield Cathedral's very own choristers will also be performing at the concert.
Sponsored by Ecclesiastical.Tickets
£58, £49, £39, £30, £20, £15 (aisle with limited or no view of stage)
Essential carers and companions receive 50% discount. To book for carers or wheelchair users, please call 01543 306100.

PLEASE NOTE: Bookings are currently online only however we are able to assist with access bookings and queries by telephone. Due to current covid restrictions our office has limited opening, please leave a message and we will get back to you.