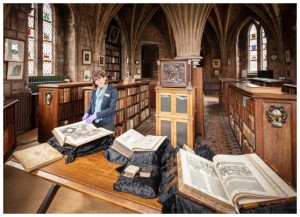 Dates throughout the year | 10:30-12:00
The Library, tucked away at the top of a spiral staircase, is one of the Cathedral's best-loved treasures. This Autumn we are pleased to be able to offer a limited number of public tours. Climb the 35 spiral steps, see the library for yourself and explore some of our fascinating book collection.
Tickets
£18pp
You must be able to climb 35 spiral steps to take part in this tour.