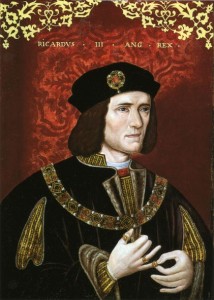 Richard III is one of the most controversial figures in British history. The last English king to be killed in battle, at the Battle of Bosworth in 1485, he is seen by some as a ruthless murderer and by others as the victim of Tudor propaganda. This costumed performance brings the character of Richard III to life on the anniversary of his birth.

Dr Gareth Williams is a curator at the British Museum and Senior Researcher at the University of Uppsala. He is also Director of Research at Tutbury Castle, Staffordshire.
Ticket includes a glass of wine on arrival.
Tuesday 2 October 2018
- 19:30pm
Tickets
£10