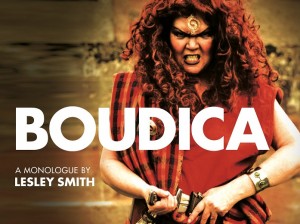 Tuesday 28 May | 19:30 
at Lichfield Cathedral  
The story of Boudica, although much of it is cloaked in poor evidence, is extraordinary. When Britannia was a remote outpost of the Roman Empire and still divided into many Celtic kingdoms, she led a rebellion against the Roman invaders. Gathering support from other tribes, the red-headed queen swept across England, and came close to driving the Romans out altogether. This is her story.  
Lesley Smith has been curator of Tutbury Castle in Staffordshire since 2000. She is a specialist 16th century medical historian and a Fellow of the Society of Antiquaries (Scot.). She has appeared in over 120 television programmes.  
Tickets are £10 (including a glass of wine).  
Not suitable for children under 16.