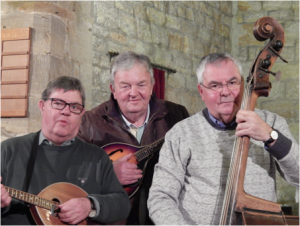 Friday 24 May 2019 | 19:45  Doors open 19:15
The Travelling People, a folk group trio, have been together for more than 40 years. The group are calling time at the end of 2019 so don't miss this final opportunity to see them perform at Lichfield Cathedral. The group sing an eclectic mix of folk whilst playing guitar, double bass, mandolin, washboard and more. 
Why not come along with friends and enjoy a relaxed evening of folk music at the Cathedral. There will be a bar to purchase drinks.
Tickets are £12.50.