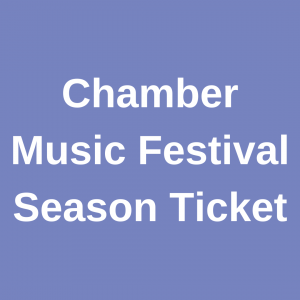 The season ticket enables you entry and a reserved seat at all of our Chamber Music Festival events.
Once purchased, a member of our team will be in touch with details of entry and seat reservation.
In your order you will receive a 'ticket' with the wrong date/time but please ignore this as you will be sent an official 'season ticket pass' at a later date.