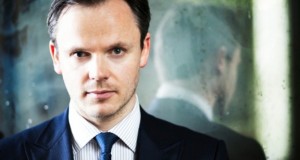 Sunday 8th October | The Hub at St Mary's | 4.00pm - 5.30pm
Director of Music at Yehudi Menuhin School, British pianist Ashley Wass presents a recital which traverses the centuries. From the intimacy of J.S. Bach to the sublime spiritualism of Beethoven's late piano sonatas, the programme also includes Alexey Shor's Piano Sonata which is expertly crafted, highly communicative and deeply moving. This recital concludes with Shostakovich's towering monument of 20th Century piano music, his Prelude and Fugue No. 24 in D minor.
L. van Beethoven Sonata in E major, Op. 109
A. Shor-M. Pletnev Piano Sonata
J.S. Bach Partita No. 1 in B flat major
D. Shostakovich Prelude and Fugue No. 24 in D minor      
Ashley Wass appears thanks to the kind support of the European Foundation for Support of Culture.
Kindly sponsored by Nigel O'Mara