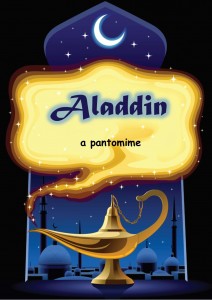 This year's pantomime is the story of "Aladdin".
A poor son of a washerwoman falls in love with a princess. He is tricked by an evil baddie into finding a magic lamp and the princess is kidnapped!! But with the help of two genies all turns out well and, as ever, there is a happy ending.
Lots of fun for adults and children alike. We are performing in The Millennium Centre, our new home, with its raked seating for easy viewing and all facilities within easy reach.
Friday 22nd February 2019 at 7.30pm
Saturday 23rd February 2019 at 3.00pm & 7.30pm
Sunday 24th February 2019 at 3.00pmTickets
 £12 Adult, £8 Child