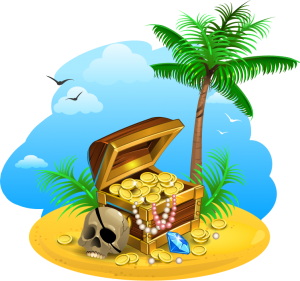 TREASURE
ISLAND
– COVID-19 PROCEDURES
From Friday 10th December, face coverings will be required by law in most indoor settings, including theatres (unless exempt for medical reasons or under the age of 11)
We would ask the audience on Thursday 9th December to follow this rule too for the safety of everyone.
All personnel involved in the pantomime will take daily lateral flow tests.
All front-of house personnel will wear masks/visors.
Hand sanitizers are available at many points and the hall will be regularly cleaned during the pantomime.  
Windows and doors will be open for ventilation where possible.
As always, if anyone feels unwell, please do not attend. 
If you are unable to attend, consider offering your tickets to other friends or family.
In line with general theatre policy we regret we cannot offer refunds in cases of illness, but if advised in advance will endeavour to resell your tickets where possible.
If you have any questions, please contact the Box Office on 07375 111174 or email mdgboxoffice@gmail.com  
............................................................................................................................................................................................
HAVE A SWASHBUCKLING ADVENTURE THIS CHRISTMAS!
Treasure Island
by  Bradford and Webster
Holyport War Memorial Hall
Thursday 9th & Friday 10th December at 7.30pm
Saturday 11th & Sunday 12th December at 12.00 noon and 4.00pm
Welcome to the Admiral Benbow Inn, home of Ma Hawkins and her son, Jim. When they find a treasure map in Billy Bone's trunk they set off on an adventurous voyage, in the company of Squire Trelawney and his beautiful daughter Felicity. They are, of course, thwarted by the infamous pirate, Long John Silver, and his cutthroat band - not all of whom quite get the plot - and overseen by one very bad tempered parrot!
On arrival at the island they meet ........... well, you'll have to come along to find out what actually happens when everyone arrives on the Island!  Join in the fun as we transport you to this magical paradise, cheering the goodies and shouting down the baddies as we cross the sea to find the treasure.
With our usual venue still in use as a Covid vaccination centre we are delighted to welcome you to Holyport Memorial Hall this year. We really hope that we will be welcoming full houses to the pantomime – that is very much our plan, but when booking your seats please do make sure you leave a phone number as well as an email address, so that we can quickly contact you if anything needs to change.    
Please note that all seating is on the flat floor this year, a factor which is reflected in our pricing structure.  (Feel free to bring cushions or booster seats to lift up your smaller ones)
The flat floor structure means this venue is accessible to most, but if you have any particular requirements, please call the Box Office 07375 111174
Ticket Prices: Adult/Child
Front      £12 / £10
Middle  £10 / £8
Rear       £8 / £6
The usual refreshments, raffle etc. will be available. Please pay with cash if possible, for speed, although we will have a card reader available.
There is reasonable parking on site, plus some on-road parking.