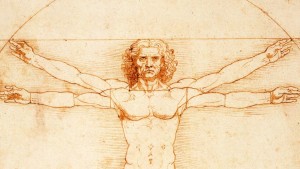 Professor Peter Abrahams is a Life Fellow at Girton College, Cambridge, Prof. "Emeritus" of Clinical Anatomy, Warwick Medical School, UK National Teaching fellow 2011; and visiting Prof, NTU Singapore. He is author of over 30 books.     
A British Fulbright Scholar in Anatomy, he was a NHS GP for 45 years and has lectured doctors and surgeons worldwide.  He has been recognised with the BMA Electronic Publishing Prize, the Richard Asher Prize of the Royal Society of Medicine, the Farquharson award of the RCSED and is an "Honoured Member" of the American Association of Clinical Anatomists. 
His lecture will show how astute and accurate Leonardo da Vinci was and how he was one of the greatest anatomists ever to have lived.  He personally dissected more than thirty human corpses to explore every aspect of anatomy and physiology, and recorded his findings in drawings of unparalleled beauty and lucidity. Had he published his research, Leonardo would have transformed scientific knowledge of the human body.  Many of Leonardo's drawings are strikingly similar to modern medical images illustrated in this lecture. 
His talk is entitled: Leonardo Da Vinci - A 15th Century artist whose concepts & original ideas anticipated 21st Century imaging
Thursday 5 December 2019, 4:00pm (refreshments will be served from 3:45pm)
MGS Memorial Hall
Admission free