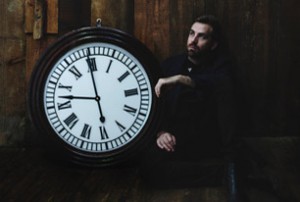 Josh approached his fifth studio album, But For All These Shrinking Hearts, with unbridled creative freedom, and the results have been truly magical. The release debuted at #2 on the ARIA chart and #1 on the Australian charts, making it his highest debut placement and fifth top-10 release in a row.
Josh Pyke is one of Australia's most respected and successful musicians, whose extensive career has taken him around the world. Known for his ability to weave intelligent lyrics with warm melodies and quirky song structures, Pyke is a modern-day storyteller whose unique and evocative use of both words and music places him in a league of his own.
Josh's breakthrough single was
Middle of the Hill
, which made it to #19 on triple j's 2005 Hottest 100 countdown and appeared on his debut release, a mini album entitled
Feeding The Wolves
.
Josh followed up
Feeding The Wolves
with the 2007 release of his debut album
Memories & Dust
, which hit the ARIA chart at #4. The Gold record, hailed a "classic" by The Daily Telegraph and "world-class" by The Age, was acclaimed by critics and fans alike. It took out three ARIA Awards, was nominated for a J Award.
His second album
Chimney's Afire
debuted at #3 on the ARIA chart, won an ARIA Award and achieved Gold sales, which was followed by the 2011 release of Josh's third album,
Only Sparrows
.
Josh's fourth studio album
The Beginning And The End Of Everything
explored ideas of desire, death and legacy. For Josh these are the beginning and the end of all decisions made in his life and, as with previous albums, a record of a period of time in his life. Recorded with John Castle (The Bamboos, Washington and The Drones), Josh regards The Beginning And The End Of Everything as his most personal release to date. Featuring singles "
Leeward Side
" and "
Warm in Winter
", the album debuted at #7 on the ARIA albums chart.
Don't miss your chance to experience this seasoned performer on the Milton Theatre stage.
Saturday 13 & Sunday 14 August 2016 - 8:00pm​
Support: Jack Carty
Tickets $44
Phone orders call Country Leather, Milton 4455 3056