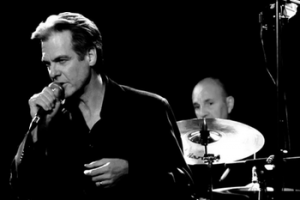 As a member and main songwriter for Cold Chisel between 1973 and 1983, Don Walker was responsible for penning some of the modern classics of our time. With tracks like "Saturday Night", "Cheap Wine", "Standing on the Outside", "Four Walls", "Khe Sahn" and co-write "Flame Trees", his songs have become treasured soundtracks to Australian life and are firmly embedded in our national consciousness.
More recently Don has once again recorded and toured with Chisel on 1998's 'The Last Wave of Summer' as well as the album 'No Plans' released in 2012. Other recent musical exploits include performing under the band name Catfish, collaborating with Tex Perkins and Charlie Owen ('Sad But True' released in 1993 and 'All is Forgiven' released in 2006), and releasing three solo albums, 'We're All Gunna Die', 'Cutting Back', and 2013's 'Hully Gully', all to critical acclaim.
Don also made a foray into the world of publishing, releasing his first book, "Shots" (Black Inc. publishing) in 2009.
Over the years Don's songs have been recorded by many artists, including Jeff Lang, Mick Harvey, Troy Cassar-Daley, Jimmy Little, Jimmy Barnes, Ian Moss, Anne Kirkpatrick and Missy Higgins. In 2000 he wrote the title song for Slim Dusty's hundredth album 'Looking Forward, Looking Back'.
Don't miss one of the greatest Australian songwriters of the modern era at the Milton Theatre in September.
Don Walker with his band The Suave Fucks:
Glen Hannah – guitar
Roy Payne – guitar
Garrett Costigan – pedal steel
Michael Vidale – bass
Hamish Stuart - drums
Friday 18th September 2015​ - 8:00pm
Tickets
$44
Support:
Roy Payne
Phone orders call Country Leather, Milton 4455 3056