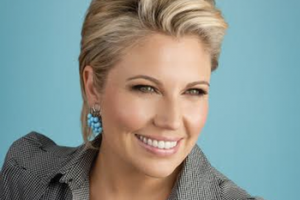 After forging a dazzling country music career that has won her 6 Golden Guitars, and stunning audiences on Dancing with the Stars, Australian favourite, Melinda Schneider steps back in time to pay homage to one of her musical heroes, Doris Day.
Following on from hugely successful capital city seasons of her theatre stage show DORIS, Melinda is bringing the songs from the show that audiences love so much to new territories in a concert format called Melinda Does Doris.
Melinda's love affair with Doris began when, in childhood, Melinda laid eyes on Calamity Jane, Doris Day's 1953 film tour de force and was smitten by all she saw.
"She was such a huge talent" she enthuses now, "a triple threat as they say – she could sing, dance and act. I thought then she was the best of everything a woman can be and when I grew up I wanted to be just like her.
This nostalgic celebration includes such timeless hits as "Sentimental Journey", "Que Sera, Sera", "Everybody Loves a Lover", "Secret Love" and a whole slew of hits from "Calamity Jane", "Love Me or Leave Me" and "The Pajama Game".
"I am really excited to be able to bring this wonderful music to smaller centres" Melinda says, "I am constantly being asked when are you bringing the Doris music here Melinda, and by putting together this concert version of the show, it all becomes possible!"​

Sunday 18 October 2015 - 2:00pm
(Matinee)​
Tickets
$45
Phone orders call Country Leather, Milton 4455 3056