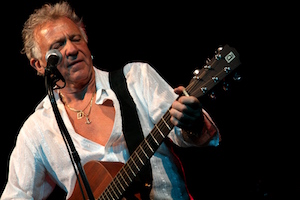 Australia's biggest pop star of the 60s, Normie Rowe is the baby boomer's baby boomer. This show will make you feel as good as you did then – just a bit different!
Normie Rowe and The Playboys were Australia's most successful pop stars during the 60s explosion of pop music in the mid-60s. They produced an extraordinary string of hits that are an important contribution to the soundtrack of the Baby Boomer generation. "Que Sera Sera", "Shakin' All Over", "It Ain't Necessarily So", "It's Not Easy" and "Ooh La La", among them, produced fan and media hysteria unseen before or since for an Australian artist.
It is now part of Australian contemporary history that, at the peak of his popularity, Normie was called up for Army service. This effectively ended that phase of his career.
A believer in playing the hand your dealt, he made the most of his time in the Army; played an important role in the much overdue "Welcome Home" for Vietnam Vets in 1987 and was awarded the Order Of Australia for his services to Veteran's organisations.
Following his Army service, Normie turned his hand to television acting (Sons and Daughters), theatre (Les Miserables) and honing his singing skills. His repertoire is drawn from the breadth of an extraordinary performing career and life's challenges. He is an Australian legend and the consummate entertainer who is constantly "on tour".
They've never sounded better - and they've never had more fun.
Friday 28 July 2017 - 8:00pm
Tickets
$49
Phone orders call Country Leather, Milton 4455 3056