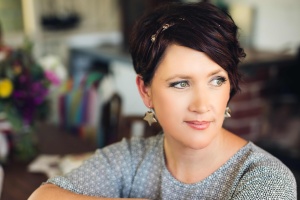 Sara Storer is one of Australia's most-loved singer-songwriters. An ARIA and multiple Golden Guitar winner, she will be gracing the stage at the Milton Theatre this September to perform songs from her acclaimed sixth studio album, Silos.
Sara has seen all the beauty, joy and heartbreak this land can bring, living for a time in western Queensland, where she wrote her first song, and working as a school teacher in Katherine in the Northern Territory.
She has earned high praise from media and audiences alike for her ability to capture the essence of Australian life - its characters and distinctive landscape.
John Williamson best sums it up: "Sara has a unique way of seeing and expressing her observations of love and life in the bush. So she is a songwriter that will be remembered beyond her lifetime."
And as respected journalist and book author Noel Mengel observes, "It's Sara's crisp observations of the Australian landscape and its people that provide the solid foundation stone for her music. Images of Australia burn through Silos with all the clarity of an outback sunset.
Don't miss your chance to see one of the heroines of Australian country music at the Milton Theatre.
Saturday 16th September 2017 - 8:00pm
Support:
Greg Storer
Tickets
$42
Phone orders call Country Leather, Milton 4455 3056