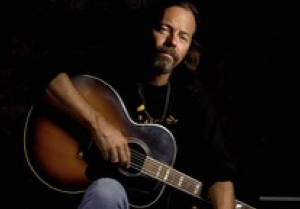 Kevin Welch has had a career spanning four decades, as a recording artist and producer, and writing songs for others such as Roger Miller, Waylon Jennings, The Highwaymen, Solomon Burke, Linda Ronstadt, Patty Loveless, Trisha Yearwood, and many others, including most recently Chris Stapleton, whose version of Welch's MILLIONAIRE went to number #1 on iTunes in the first week of release.
Recording a dozen records over the years, most for Dead Reckoning Records, the label he cofounded in Nashville in the mid 90s, his music has carried him around and around the planet, often touring with his son Dustin Welch. With a new Australian wife and baby, Welch is spending more time than ever Down Under.
Coming soon, Kevin Welch: The Dead Reckoning Years, a double LP celebrating 1995-2005, followed by a collection of brand new songs recently recorded back in Nashville with a killer line-up of some of the world's finest. As yet untitled, it will be released in the Spring of 2018.
Saturday 14th April 2018 – 8:00pm
Tickets:
$30
Phone orders call Country Leather, Milton 4455 3056