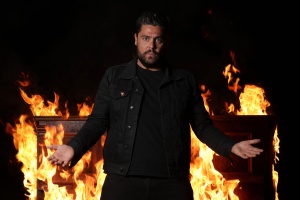 The Killer Solo Tour will see the Melbourne musician Dan Sultan strip things back to basics – just Dan Sultan, his piano and guitar.
An intimate and acoustic performance will see Sultan reimagining all of his most recent release, the stirring ARIA #5 debuting, critically acclaimed
Killer
(out now via Liberation Records)
,
including singles 'Hold It Together, 'Kingdom', 'Magnetic' and fan-favourites 'Cul-de-sac' and 'Reaction'. In addition fans will be treated to a handful of classics from his decade-long back catalogue (expect hits from
Blackbird, Dirty Ground, Get Out While You Can
and
Homemade Biscuits).
Friday 4th May 2018 - 8:00pm
Tickets
$44
Phone orders call Country Leather, Milton 4455 3056