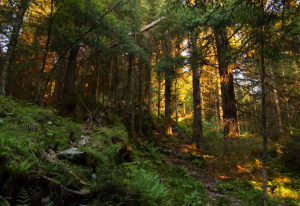 Join us for a session of nature watching at dusk.  Follow a nocturnal animals trail and look out for some of their habitats, take part in some games and crafts about animal senses and cook on the campfire.  As the sun goes down you can find a quiet spot to sit and see which animals you are might be lucky enough to see.
Price: £6.50 per child (plus booking fee).  Price includes campfire snacks, e.g. popcorn
Suitable for 5 - 11years.  Please note that for part of the session children will be encouraged to sit quietly in order to gives us the best chance of spotting wildlife!
This is a great follow on from the Forest Survival session on the same afternoon.
New to Muddy Education?  Check out our parents page for information on how to find us etc: https://www.muddyeducation.co.uk/parents-page