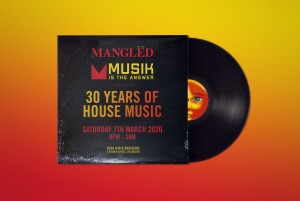 Saturday 7th March
@ Qube Bar Colchester
8pm - Late 
Dj's will be selected from current events and from way back where it all started in places like 'The Tartan House', 'The Barn', 'Tooto's', 'Oscars', 'Woods', 'The Uni' too name a few.....
We will be hosting 2 floors of spectacular house music.
On the ground floor we will be mixing it up as usual with a no hold bar approach, spanning accross the last 30 years. Expect everything from funky, tech, souful, uplifting and classic house.
Up stairs we are dedicating to when it all began...... Pure unadulterated ACID HOUSE..... 'IN THE BEGINNING THERE WAS HOUSE'.....