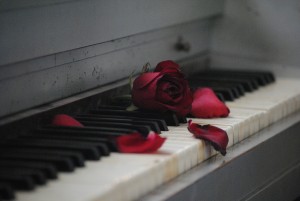 Friday 14 February 2019, 7-10pm
£25 for three courses, £20 for two courses.
Please note that if you book two or less tickets to this event, you may be seated on a larger table with other guests.

There won't be a red rose in sight or a love song on the playlist at our anti Valentine's Day evening! If you're looking for a feelgood night out with friends away from the typical smulch and cheesiness of Valentine's Day join us for a lively evening of music and good food.
 
Menu  StartersOnion and Local Cider Soup
Rich beef broth with slow-cooked onions, cider and calvados topped with a gruyere and garlic croute.
Try with a bottle of one of our local ciders!
Leek and Brussel Sprout Potato Cake
Served with a poached duck egg, truffle hollandaise and parsnip crisps.
Try with one of our local pilsners, hoppy ales or white wines.
Mains

Overnight Braised Beef Short Rib
Bone marrow and parsley sourdough crumb, dauphinoise potato and port jus. 
Try paired with a big hoppy ale or a glass of shiraz.
Jerusalem Artichoke Orzotto
Served with kale, walnut pesto, artichoke puree and crispy skins.
Try paired with a crisp white wine or local pilsner.
DessertSticky Toffee and Pecan Pudding
Torched banana, rum and date puree, muscavado caramel, clotted cream ice cream.
Try paired with a bottle of Donnington Brewery's Double Donn Amber Ale.
Please advise us of any special dietary requirements at the time of booking.