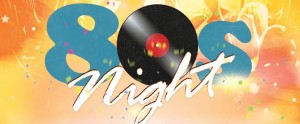 Dance the night away to your favourite sounds of the 80s!
For one night only, the Neeld will be filled exclusively with a soundtrack to the decade that brought you Duran Duran, Prince, Madonna, Bon Jovi, Bananarama and more! Our Video DJ, Eventimate, will be bringing not only the music itself but the classic music videos for a truly immersive experience.
80s dress is encouraged!