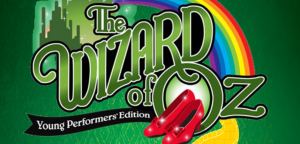 Clogettes present the young performer's edition of Wizard of Oz!
Dorothy, a young girl living on a Kansas farm, dreams of escaping her mundane life. Suddenly a cyclone hits, and Dorothy and Toto- her cherished dog- are transported to the Land of Oz. Along the way, Dorothy meets three new friends- The Scarecrow, The Tinman, and the Lion- as Dorothy tries to find a way back to her home in Kansas.
Join the group of talented performers as they tell the famous tale of Dorothy and Toto's adventures in Oz.