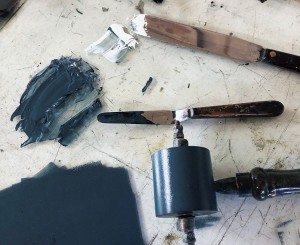 Printmaking with Sam Heath
Explore the monotype printmaking process with local artist Sam Heath. This liberating medium combines painting, drawing and printmaking techniques. During this workshop you will be introduced to various approaches for capturing form, texture and atmosphere.
This session will start with a short demonstration of the monotype process. We will then experiment with various techniques including with a small press. The monotype process is a great introduction to printmaking and perfect for complete beginners. All materials provided but please bring some drawings, objects or photographs to work from.
This workshop is one in a programme of Saturday creative workshops for adults taking place at Chippenham Museum every month. Please note tickets are non-refundable.
Chippenham Museum is open Monday to Saturday from 10am to 4pm. The museum, a Chippenham Town Council facility, is free to enjoy with two floors of galleries to explore.