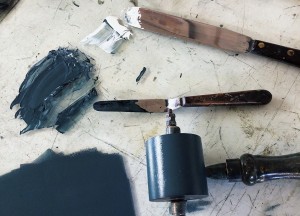 Explore the monotype printmaking process with local artist Sam Heath. This liberating medium combines painting, drawing and printmaking techniques. During this workshop you will be introduced to various approaches for capturing form, texture and atmosphere.
This session will start with a short demonstration of the monotype process. We will then experiment with various techniques including with a small press. The monotype process is a great introduction to printmaking and perfect for complete beginners. All materials provided but please bring some drawings, objects or photographs to work from.
Please note: this workshop is suitable for ages 18+.
Please note: tickets are non-refundable unless this event is cancelled or postponed.