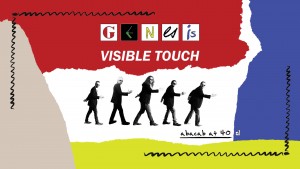 Genesis Visible Touch are the ultimate Phil Collins-era Genesis show!
In 1981, Genesis released their iconic and ground-breaking album "Abacab". To celebrate the 40th (+1 metre!) anniversary, GVT are touring in 2022 performing material from the album alongside hits like "Mama" and "Land Of Confusion", as well as some favourites and old classics for good measure!
"The best exponents of Collins-fronted Genesis I've seen"
(Nick Davis, Genesis' producer)
A 'must see' show!" 
(Dave Hutchins, Genesis' engineer on The Lamb…)
"Genesis fan or not, go see them, you won't be disappointed!"
(Cardiff Live)
Standard ticket: £20
Duration: 2 hours 30 minutes
This is a seated event. Please contact the venue for any access requirements.
Please note: Tickets are also available through our Box Office on 01249 446699, or at the Town Hall.
Tickets are non-refundable unless this event is cancelled or postponed