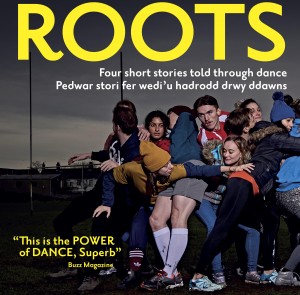 NDC  will be performing on the flat floor area.   Tickets are being limited to Just sixty.with one row of seats in front of the raked area and 2 above. Further back sight lines will be impaired,
So BOOK EARLY TO AVOID DISSAPOINTMENT

Sunday 24th of November at 7.30
Group tickets are available contact us for detail mail@neuadddyfi.org 

It is hoped to have a workshop on the Saturday Contact Sarah Verity Dance or us for details
Four short pieces of dance from Wales which are paired with discussion to help you get to the heart of the stories, and learn behind-the-scenes secrets.
**
Rygbi: Annwyl i mi / Dear to me
by Fearghus Ó Conchúir celebrates rugby in Wales and was created with input from rugby fans and players across Wales so that the dance really echoes the sport.
Écrit
by Nikita Goile was inspired by a letter from artist Frida Kahlo t
o her partner Diego and is a beautiful power struggle that reflects the ups and downs of passionate relationships. 
Why Are People Clapping!?
by Ed Myhill is set to composer Steve Reich's Clapping Music and the dancers use movement and clapping to create the soundtrack to the fun, dynamic dance.
Codi
is by Anthony Matsena who grew up in Swansea and is about
Welsh people who come together to tackle isolation and depression during troubled times.