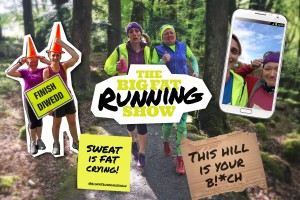 The return of our favorite Nicola Burgess of Lady in the Van and Marilyn
​With Andrea Edwards

Why do 10.5 million people in the UK run? We don't know, but we decided it's high time we made a show about it!
Running can be funny….
A comedy show for runners, wannabe runners, non-runners and anyone who's ever done a brisk walk
One billion pairs of running shoes were bought last year. Andrea and Nicola have at least two pairs each of those and they run in them quite regularly.
Over a series of running adventures and to their surprise, they discovered they were actually enjoying themselves: once they stopped worrying about improving or achieving a PB.