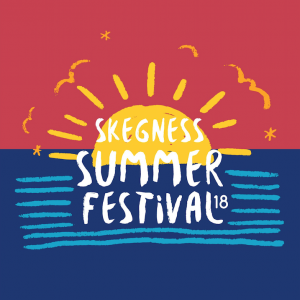 TICKETS ON SALE SUNDAY 4TH FEBRUARY AT 5PM
PLEASE NOTE: THIS BOOKING IS FOR THOSE WISHING TO RUN A STALL AT THE SUMMER CARNIVAL WEEK IN TOWER GARDENS
PRICE IS FOR THE WHOLE WEEK - 12TH - 17TH AUGUST (6 DAYS) - SAME STALL
TO CHOOSE YOUR PLACE AND BOOK ONLINE - CLICK THE BUY TICKETS LINK BELOWPLEASE READ TERMS AND CONDITIONS BEFORE BOOKING - Please ensure you enter the correct email when booking so confirmation can be sent to youSUNDAY 12TH AUGUST - FRIDAY 17TH (6 DAYS) 2018
 - Arrival 8am daily (no admittance prior) Trade time 10am-5pm
£80 FOR THE WEEK - per stall / space

REMEMBER: THERE WILL BE ENTERTAINMENT THROUGHOUT THE WEEK WITH LIVE SHOWS AND ENTERTAINMENT DAILY - THIS WILL BE SKEGNESS'S BIGGEST EVENT SO MOST IMPORTANTLY LET'S HAVE SOME FUN!BOOKING A STALL
*A covered stall (approx 8ft 4ft) is provided with each pitch 
BRINGING YOUR OWN GAZEBO
*If Gazebo is booked a 10ft space will be provided - You will need to supply your own Gazebo - If your Gazebo is bigger than the space provided you will need to book the appropriate amount of space next to each other. 
(FOR EXAMPLE IF YOUR GAZEBO IS 12FT WIDTH YOU WILL NEED TO BOOK TWO PLACES (GAZEBO X2 = £160 FOR THE WEEK)
PUBLIC LIABILITY
We require a copy of your current Public Liability Insurance - 
EMAIL TO OUR STALL MANAGER CLIVE 
c109taylor@talktalk.net

PARKING - IMPORTANT
*Due to parking limitations this year, parking is not permitted in tower Gardens and all vehicles must be off site prior to opening each day. 
USE OF GENERATORS
*If generators are used then a current Electrical Safety Certificate, an appropriate fire extinguisher and risk assessment form including your fire precautions must be provided. 
Any fuel for generator to be in approved containers only.
HOME GROWN PRODUCE
Please be aware that if you need are selling homemade or home grown produce you require to be registered with ELDC Health Dept.  Failure to do so may incur penalties i.e. fines etc.
*Skegness Carnival Committee reserve the right to alter, amend or cancel any event.
UPON BOOKING - 
A FULL LIST OF MARKET TRADING TERMS AND CONDITIONS WILL BE EMAILED TO YOU
THESE ARE ACCEPTED AS READ AND UNDERSTOOD PRIOR TO THE MARKET DAY EVENT AND ALL TERMS AND CONDITIONS WILL BE STRICTLY ADHERED TO AT ALL TIMES
IF YOU HAVE ANY DIFFICULTY BOOKING A STALL YOU CAN CALL US ON:
PLEASE NOTE: THIS IS A VOLUNTARY RUN LINE SO IF THERE'S NO ANSWER LEAVE A NAME AND NUMBER AND WE'LL GET BACK TO YOU AS SOON AS WE CAN
​