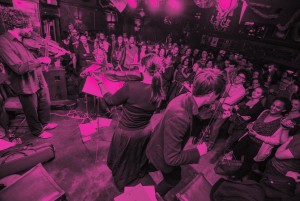 Tue 29th Aug, 2017
The George Tavern
The winds of change blow through The Night Shift this month, as we get rid of all our usual violin, viola and cello players and replace them with oboes and bassoons.
This double reed special recreates the oboe band of King Louis XIV's splendid court, and drops it in an East End boozer.
It's more classical music, minus the rules.
Tickets
£10 / £5
Doors
: 7.30pm
First Set
: 8.30pm
Second Set
: 9.30pm